UPDATES ABOUT THE FORECAST
A PRIVATE BEACH ON THE LAGOON
Zena kite school beach is located on the famous Sant'Antioco lagoon, just few kilometers from punta trettu.
The Sant'Antioco lagoon, now famous in all Europe thanks to Punta Trettu kite spot, is great for learning and improving kiteboarding skills thanks to constant wind and flat and shallow water. Our season starts at the beginning of April until about the end of October. Air temperature averages between 15C in low season up to 35C in the summer peaks. Water, being shallow in most parts of the lagoon, can reach temperatures of 26C-27C in the hottest months.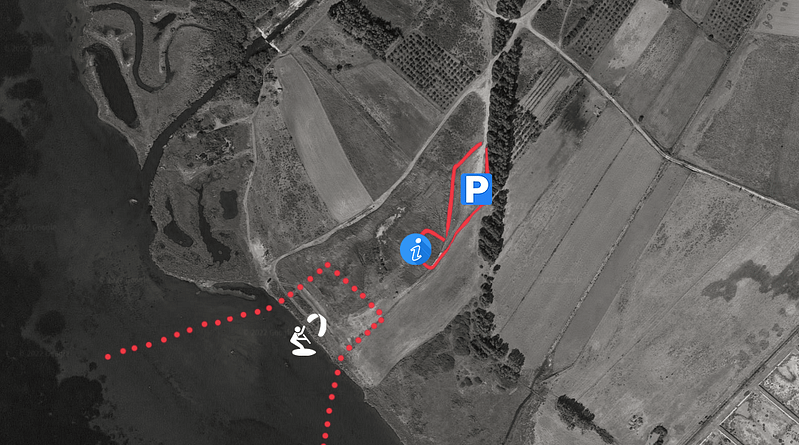 Our kite spot works really well with winds of Mistral and Scirocco. Mistral passes through the narrowing in front of Punta Trettu and, due to Venturi effect, accelerates up to our beach. Plus, in summer, when the water is warm, there's a thermic exchange between air temperature (cold) and water temperature (hot) that creates even more acceleration. The result is a wind that is always at least 5knots stronger than forecasted. 
Scirocco comes from South East, and is more frequent during low season months (April, September and October). Hot and humid, usually Scirocco comes with big clouds and precipitations. In front of our kiteschool, this wind is gusty. 
April – 5/4mm
May – 5/4mm
June – 4/3/2mm
July – 3/2mm – shorty
August – 3/2mm – shorty
September – 3/2mm
October – 5/4/3mm
Mistral (NW)  It's the lagoon main wind, with the highest percentage of windy days during the year. 
Scirocco (SE) It's a warm and humid wind, more frequent in spring and late summer. Usually Scirocco comes with bad weather and rain clouds. 
Ponente (W): A quite gusty wind due to the presence of Sant'Antioco island that shadows our beach.
Tramontana (N): An extremely cold wind, frequent in the winter months. Its temperature makes it a very dense wind, thus its perceived stronger than the actual knots on the anemometer.
Not really. The water is shallow pretty much everywhere in the lagoon, and you can walk at any time.
We recommend you have some water shoes when you enter the water to protect yourself from any debris (glass, shells etc.) 
We also advise you to bring some leggings in the hottest periods (when you would normally not wer a wetsuit) to protect yourself against sea anemones that live into the protected "Oceanic Posidonia" seaweed.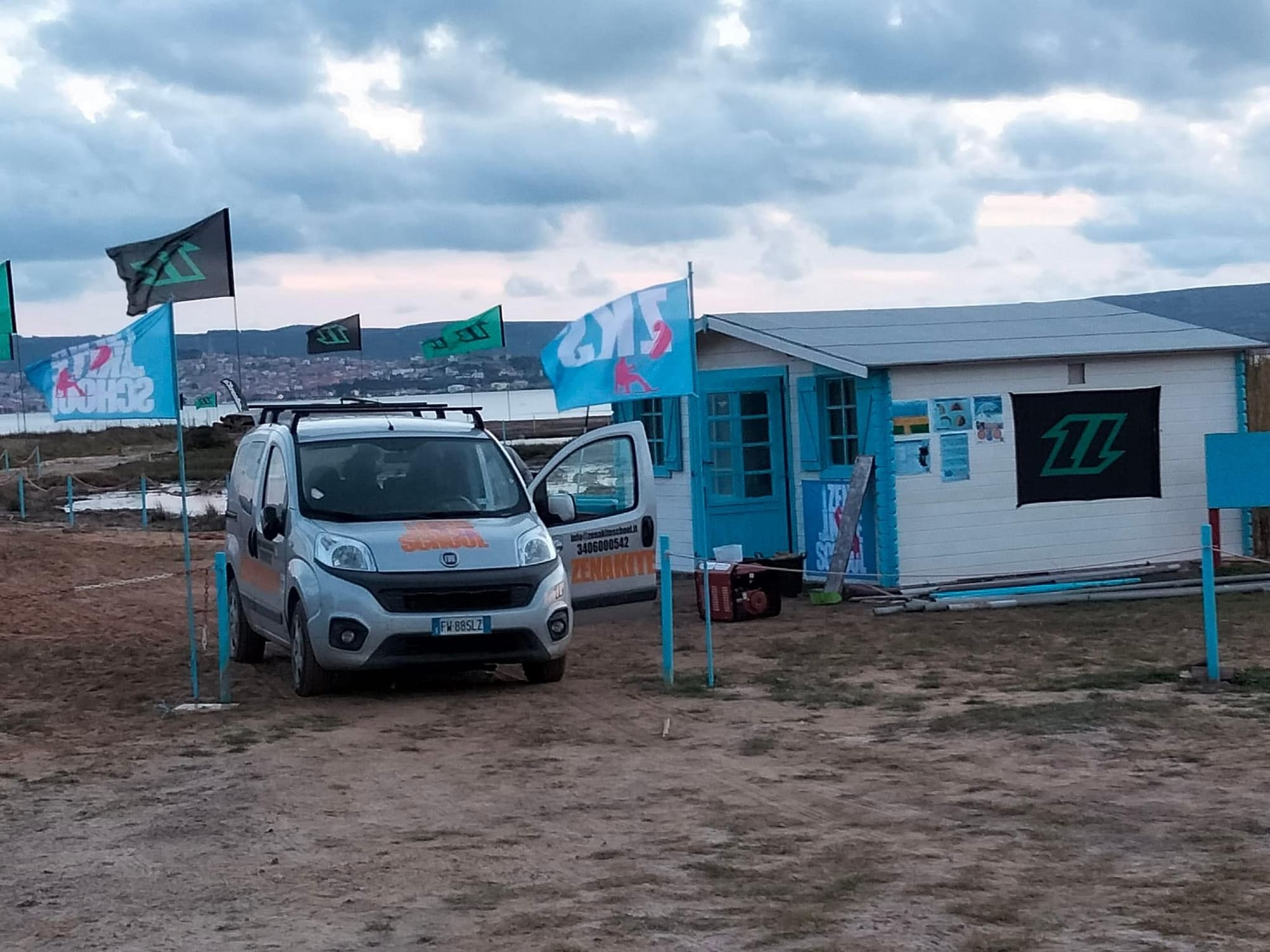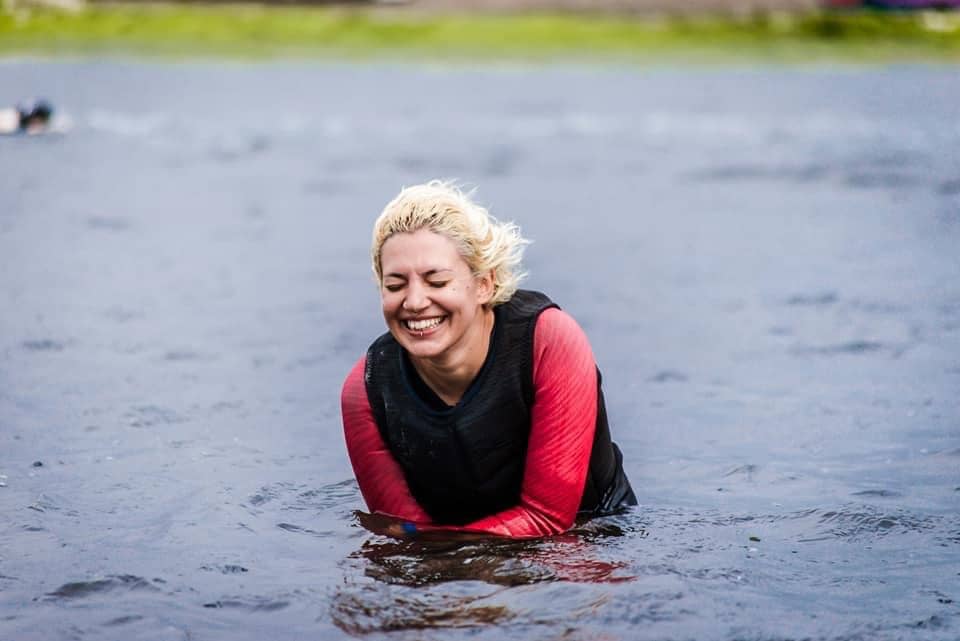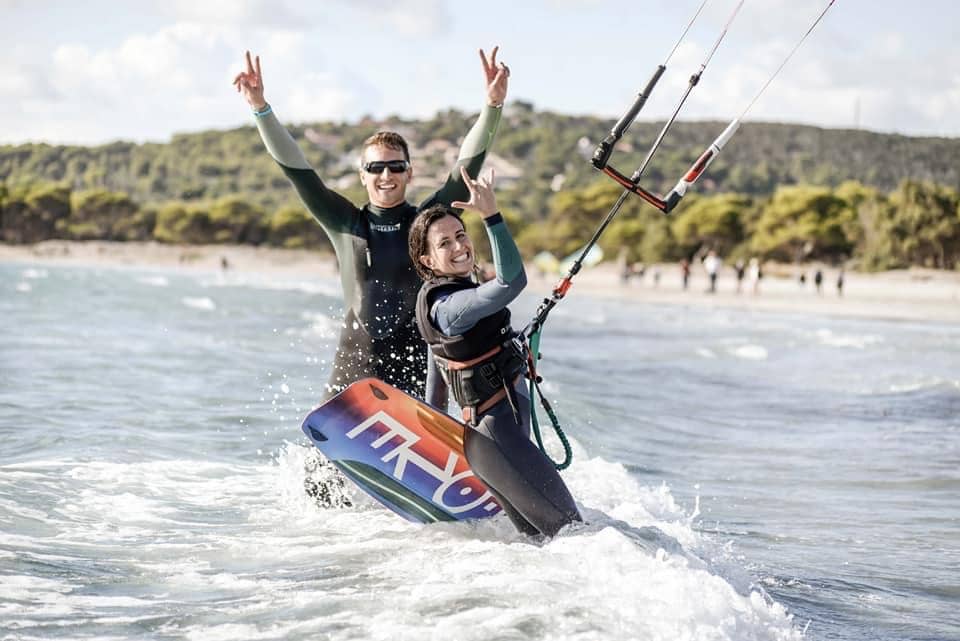 where to kite in sardinia?
ALL THE KITESPOTS CLOSE TO ZENA
level
Beginner-Intermediate-Expert
Level
Beginner-Intermediate-Expert
Level
Beginner-Intermediate-Expert
SPIAGGIA GRANDE - MARESCIALLO