Our Wave/Strapless Kite Lesson is for anyone who wants to try to safely challenge the Sardinian waves with their kite. Learn how to tack and jibe, how to control your kite in the waves and enjoy riding defying all the elements! 
The Wave/Strapless kite lesson is a 1h senssion entirely in the water. 
We usually organize a day tour to a beginner-friendly wave spot, where you will take your class and then you will remain into the water to practice by yourself and enjoy your time.  
All our courses follow IKO (International Kiteboarding Organization) training standards. You will be assisted during every step by our instructors in the flat and shallow waters of Punta Trettu lagoon, up until your first glides. On land, our instructors and our beach boy will organize the courses and will assist you in case of need.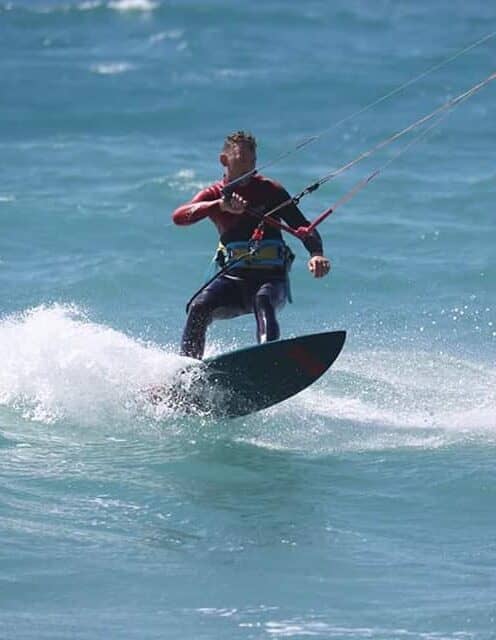 PRIVATE HOUR
Gear included

Private instructor

IKO certification at the end
SEMI-PRIV. HOUR (min 2H)
Gear included

2 students, 1 instructor

IKO certification at the end
didn't get the answers you were looking for?